Our Story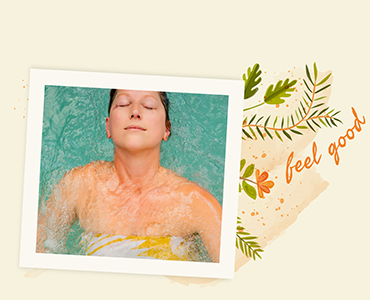 Betty's Bath & Day Spa was founded in 2000, in Albuquerque's tree-lined and peaceful North Valley neighborhood. Betty's remains true to its original concept: to provide Albuquerque residents and visitors with a relaxation and wellness retreat in a professional, welcoming, and friendly spa setting. We are known for our outdoor salt water hot tubs, massage and facials - housed in a minimalist and inviting setting.
We invite you to walk in our doors, browse our boutique featuring natural body care and accessories, sip on a cup of tea, and relax & renew.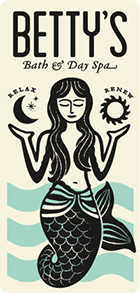 Legend and Lore of Betty's
'Betty' and our beloved mermaid, Sirena, are one in the same, archetypes working together to attract and welcome guests to our oasis. The two yin/yang halves compliment each other and result in perfect equilibrium.
Within every Betty, there resides a Sirena, a more exotic, mysterious and adventurous version of herself. And within every Sirena resides a Betty – more practical, sensible and down-to-earth. Each is beautiful, and each needs the other to complete one person.
On any given day, Betty yearns for Sirena's freedom, while Sirena longs for the certainty of Betty. Both need nourishment of mind, body and soul to live life in balance.
This is the mission of Betty's Bath and Day Spa. To provide an oasis in the desert that attends to the duality in us all…that synchronizes the mind and heart, body and soul in perfect harmony.