Specials
To keep things lively, we offer seasonal specials and celebratory sales that elevate the Betty's experience and mission to help you feel good, mind, body and soul.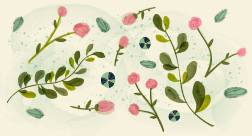 Winter Facial Special
ILLUMINATE
Glow up this winter season with this treatment that is high in antioxidants and featuring Eminence Organics' Arctic Berry Peel and Peptide Cream. This potent combination ILLUMINATES the skin with an exquisite blend of arctic berries, lingonberry seed oiland hibiscus seed extract. Your skin is next treated to a Strawberry Rhubarb facial mask, while your hands enjoy an exfoliating sweet Cranberry Pomegranate Sugar Scrub, removed with warm towels to soothe, and then finished off with aVanilla Mint Hand care cream.
ARCTIC BERRY FACIAL + CRANBERRY POMEGRANATE HAND TREATMENT
60 min + 15 min / $170
Available Dec 1 - Feb 28