Monthly Specials
It is our mission to make you feel good with massage, facials, spa treatments
and hydrotherapy in a relaxing environment to renew your mind, body and soul.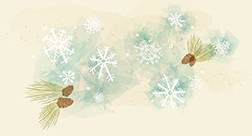 January Special
In With the New
Start the new year off right with this nurturing treatment that emphasizes the health benefits of oil massage and feels really good. The Luxury Herbal Wrap includes oil application to the skin before applying seasonal detoxifying herbs and soothing warm towels. Wrapping the body to encourage perspiration allows the oil and herbs to sink deeply into the tissues to boost immunity and promote healthy sleep and psychic grounding. Paired then with a fabulous full body massage and you will leave stress and winter dryness behind to welcome in the new year with greater health and a sense of well-being.
Luxury Herbal Wrap +
Blissful Massage
45 min + 60 min / $160