Monthly Specials
It is our mission to make you feel good with massage, facials, spa treatments
and hydrotherapy in a relaxing environment to renew your mind, body and soul.
Holiday Hours
Holiday Hours
We will be open for gift certificate and product sales only on Monday, December 24, 8:30 a.m. - 1:00 p.m. We will be closed completely on Christmas Day.
We are open regular hours (9:30 a.m. - 8:30 p.m.) on New Year's Eve and on New Year's Day (2:00 p.m. - 8:30 p.m.)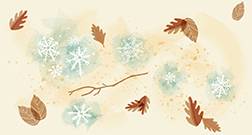 December Special
Holiday Special
We combine our two most popular treatments for this truly delightful package. Our Betty's Blissful Massage uses classic techniques of Swedish, therapeutic massage, and acupressure to smooth away tension. Our signature facial uses the all-natural, botanically-based Jurlique skincare line. Facials nourish, cleanse and purify the skin and are altogether calming, hydrating, and restorative.
Blissful Massage +
Blissful Facial
60 min + 60 min / $165